Augie March are headed to Anglesea and they're bringing their hits with them! And Lisa Mitchell has just announced her album tour, with The Sound Doctor being one of her stops.
May 27 & 28 are going to be HUGE! Tickets for both shows are on sale now.
On Friday 27 May Augie March perform stripped back reinventions of many of their best-known songs in a show that not only reminds you why these guys created the soundtrack to the start of the century for many of us – but also why they're still one of Australia's most important bands. Supporting them are celebrated Aireys trio Victoriana Gaye.
Augie March | Fri 27 May | $40 | https://www.trybooking.com/BYMBS
On Saturday 28 May the sublime songbird Lisa Mitchell adds Anglesea to her album tour list, performing with her band. Lisa's music consistently elicits an emotional response and this will be one special show. Especially given we have the transformative music of (we're claiming her as a local) Chitra to start the night off right!
Lisa Mitchell | Sat 28 May | $35 | https://www.trybooking.com/BYMBH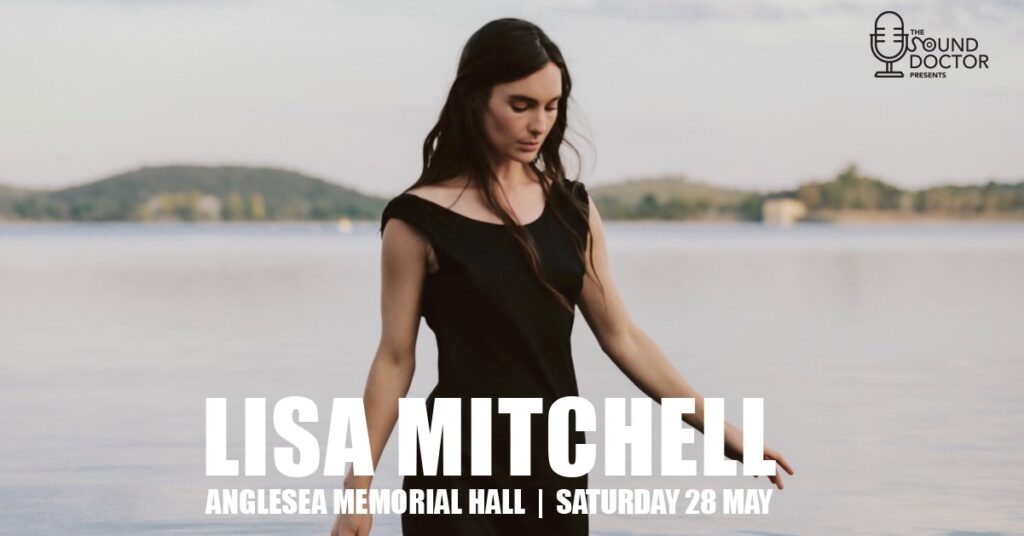 ---